Enjoy Unforgettable Fishing Tours & Accomodation in Kitimat
We offer our guests a very unique and personalized experience combining all of the comforts of home with customized guided fishing and eco-tours. We take pride in welcoming you as a guest in our home and catering to your specific needs – from home cooked fine dining to guided fishing tours or sightseeing adventures.
Customized and friendly service
When it comes to service – exceptional, friendly, hospitable, flexible – are the words you will use to describe your experience after staying at the Kitimat Estuary Lodge. With every room or executive suite booking, enjoy a complimentary gourmet breakfast prepared by French cuisine chef, Andreas and or Janine, and served either in the dining room or in your room. The same service principles apply to the guided fishing and eco tours. We will customize the tours to accommodate your specific needs and changing weather conditions.
Exceptional Value
Our guests receive exceptional value at very reasonable rates without any hidden fees. It's no wonder they return year after year. Repeat business is usually the result of excellent service and value!
More than 30 Years of Guided Fishing Experience.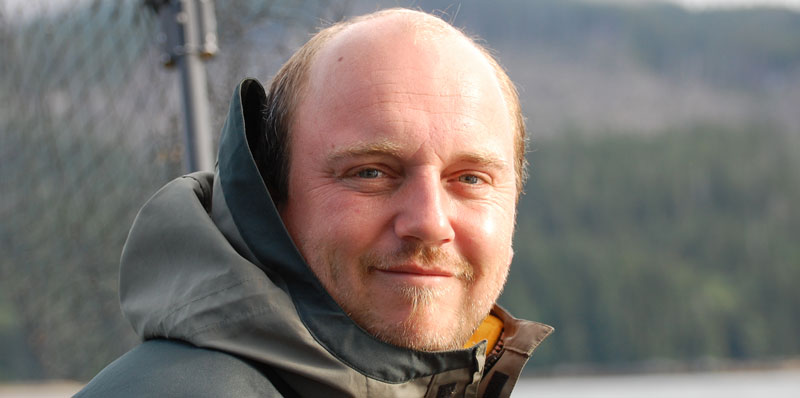 Andreas has over 30 years of fishing experience in Canada as well as Europe:
"I grew up on a pristine trout stream only a couple of meters away from our family home in lower Austria. As a child, in the summer months I spent most of my time with friends streamside wading and discovering Mother Nature. At the age of 14 I was a proud holder of my first fishing licence and after that there was not a free minute where I was not fly fishing from first sunlight to late at night. Even when I started my career in the culinary industry I made sure it was close to a trout and grayling stream. I fished many mountain streams and lakes in the Alps, always on a mission to discover new areas and impressions. After fishing all my life in Europe, I travelled to British Columbia for 3 months to experience the Steelhead, Salmon and ocean fishery in this outstanding part of the world, and it exceeded my expectations by far. I can only recommend to everyone to visit British Columbia and experience the same I did years ago!"